There are a number of video editing software downloads for businesses that want to create promotional videos. The great advantage of desktop video editing software is that it tends to have more features than most video editing software.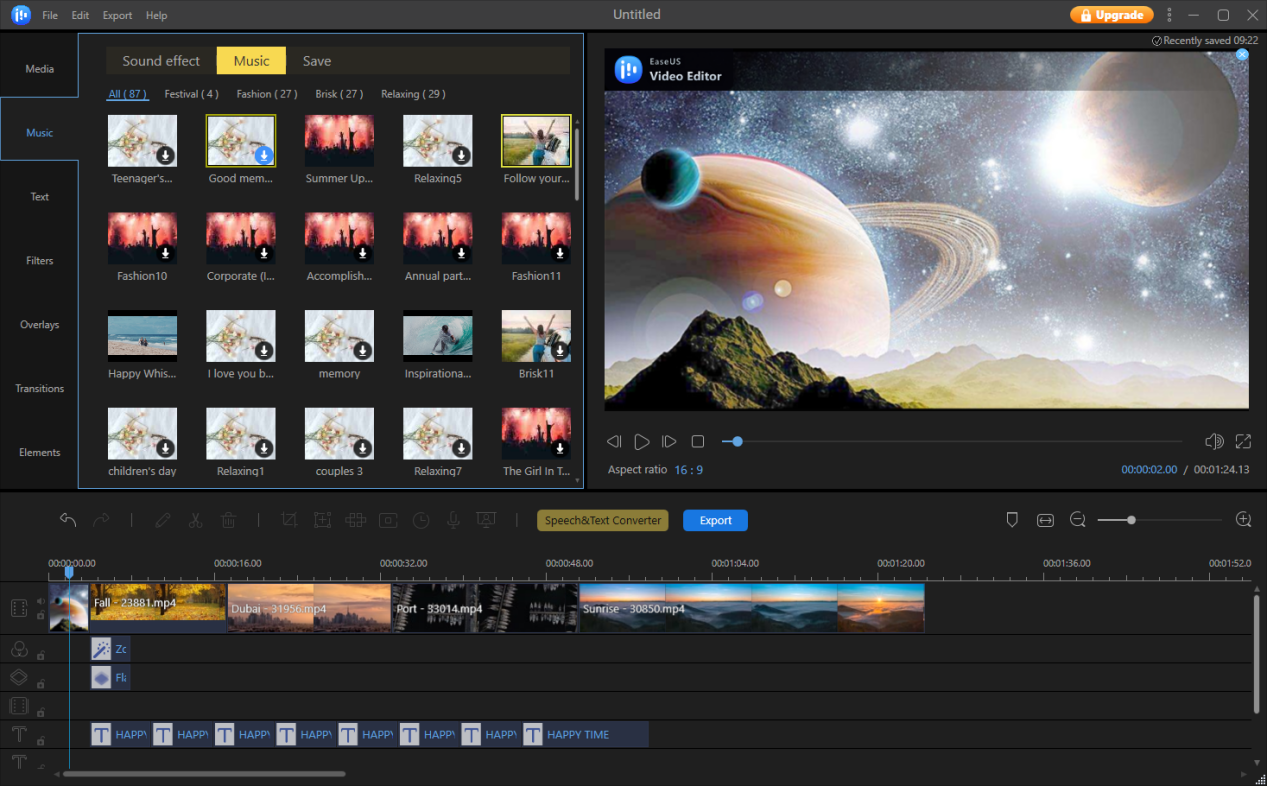 EaseUS Video Editor is an easy-to-use video editing software for beginners. With a straightforward workflow and intuitive interface, this software asks no video editing skills – even grandparents can easily start editing videos quickly. 
This Windows 10 video editor features basic timeline editing features, speech & text converter, green background remover and many more. In addition, it has built-in video effects, including filters, transitions, music, etc. Thus, whoever you are – vlogger, small business owner, students, teacher, etc. – you can easily make stunning videos with EaseUS Video Eidtor. 
EaseUS Video Editor comes loaded with these amazing features:
Intuitive interface and simple workflow

100+ built-in quality video effects, such as filters, overlay, transition, etc.

Edit and manage multiple video and audio tracks on the timeline

Trim, crop, split, rotate, mix, speed up/slow down video and audio as you want

Add subtitle, text, watermark, zoom, mosaic, etc.

Convert YouTube to MP4

,

convert MP4 to GIF

, convert MP4 to MP3, etc.

Convert speech to text or text to speech

Support green effects to separate the subject from the green background

Enhance audio quality
Best: speech & text converter, superior customer support
Price: Free, Download Now
EaseUS Video Editor Review: View EaseUS Video Editor Review
Clipify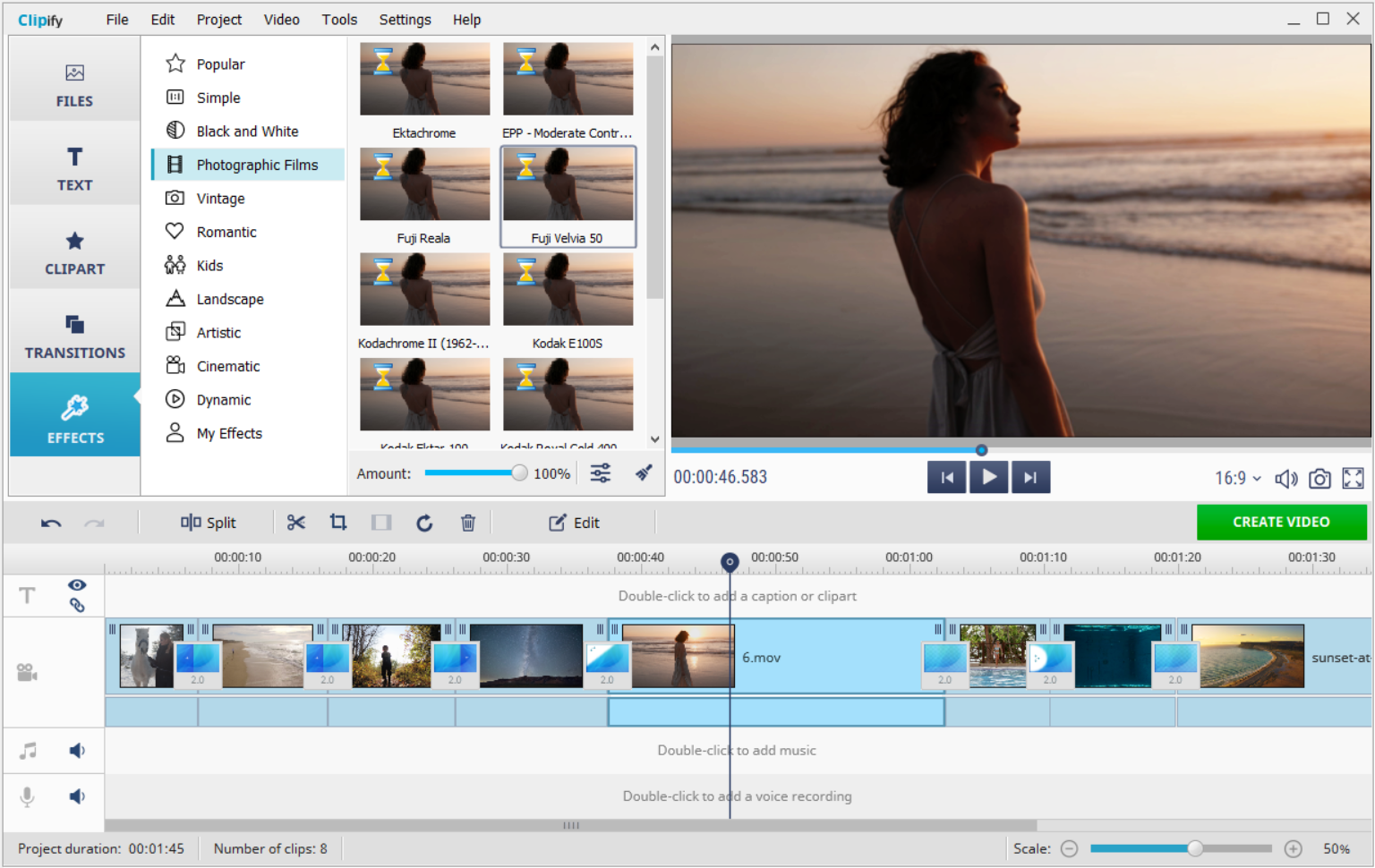 Clipify is an automatic video editor. The software has an easy-to-use interface and allows users to make stunning videos in mere minutes. You can edit videos in 50+ different formats and apply 160+ special effects. With it, you can mix, cut, trim, and stitch your clips with ease. Moreover, Clipify offers custom text captions. You can pick a style from more than 50 options.
Clipify comes loaded with these amazing features:
Auto video creation

Built-in music library

Chroma key feature 

Editing and enhancing tools

Video stabilization

Artistic transitions
Best for: Beginners who have no any video editing experience and for a more advanced users
Price: Free – Download now
Clipify Reviews: See Clipify User Reviews
Lightwork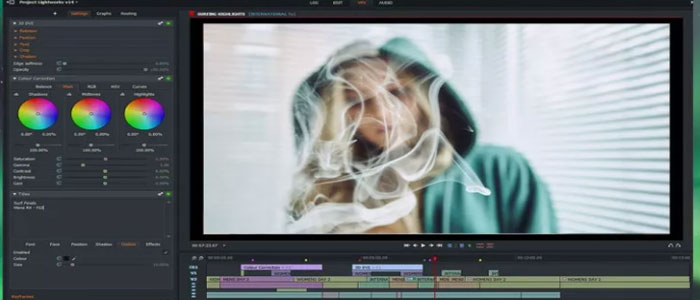 What if you had the power of an Academy and Emmy winning video editing software with an easy-to-use package to make your own video art?
Be amazing right? Well with Lightworks you can edit like an expert and unlock your creative power for everyone to see.
Lightworks comes loaded with these amazing features:
Simple and intuitive user interface.
Access amazing free audio and video content.
Easy timeline to edit & cut.
Lo-Res Proxy 4K performance flow.
Post YouTube / Vimeo video, SD / HD, up to 4K.
Extensive file format support includes frame rate media.
Enter your professional tracking range using up to 32bit GPU accuracy with a histogram tool.
Best: All desktop video editing.
Price: Free, $ 24.99 per month with Pro version Download Now
Lightwork : Lightwork users Reviews
HitFilm Express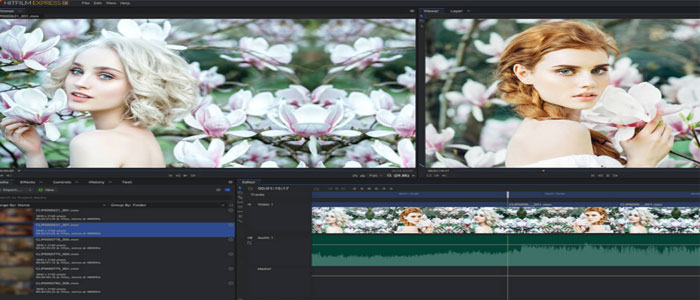 HitFilm Express is a free video editing software with advanced VFX tools and everything you need to create great content, movies, or video games.
Hitfilm Express comes loaded with these amazing features:
Professional-grade video editor.
Built-in voice recorder.
Complete integration of 2D and 3D.
410+ results and preview.
Free courses and projects.
Unlimited tracks and changes.
You can get Windows and Mac for yourself.
Join our global filmmaking community.
Best of YouTuber Vlogs – YouTube uploads built-in.
Price: Free, $ 349 for Pro version – Download Now
HitFilm Express Review: See HitFilm Express User Review
Blender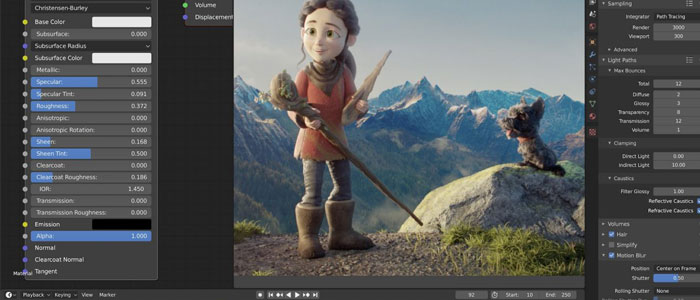 Blender is a free 3D open-source creation program. Supports complete 3D pipeline – modeling, scaling, animation, modeling, rendering, integration and tracking, video editing, and 2D animation.
The blender comes loaded with these amazing features:
Giving and more.
Design and Model.
Seamless carving.
Get Travel.
Art story, 2D drawing in 3D.
Construction and more ..
Best: Advanced projects can include 3D images.
Price: Free – Download now
Blender Reviews: See Blender User Reviews 
VideoPad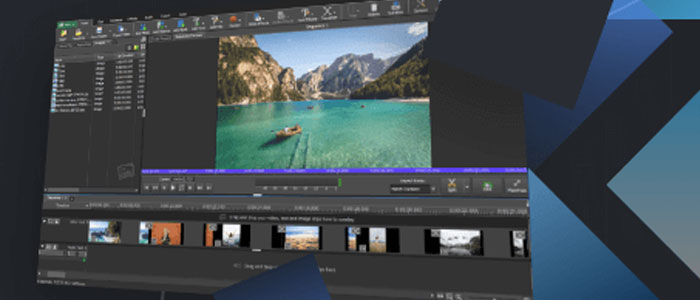 VideoPad is a great free way for anyone who wants to create high-quality videos without spending money. With VideoPad, you will find all kinds of simple and easy-to-use features – such as 3D video editing and audio library – to try out different video formats and styles.
VideoPad comes loaded with these amazing features:
Intuitive, Quick Editing- (Fast video streaming processor).
Visual Effects & Changes- (Includes over 50 results and changes).
Supported video formats- (Supports all popular video formats).
The fare to File or Disk – (Burn, transfer, save, and offer).
Unadulterated Digital Audio Tools-(Edit and apply impacts to soundtracks).
3D and 360- Video editing (Edit and send 3D and 360 video files).
Best: Beginners start with video editing.
Price: Free, Download Now
OpenShort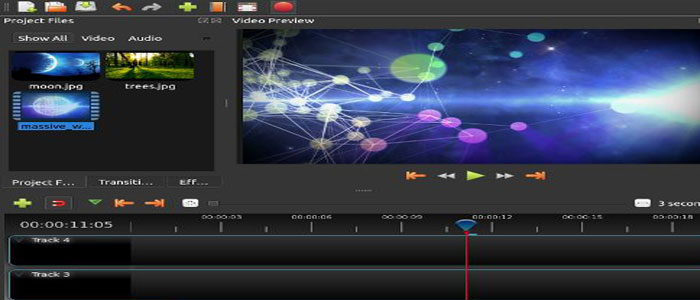 We've created the OpenShot video editor for an easy-to-use, easy-to-read, and powerful video editor. Take a fast look at some of our many popular features and skills.
OpenShort comes loaded with these amazing features:
Cross-Platform – OpenShot is a state-of-the-art video editor, supported by Linux, Mac, and Windows.
Cut and Trim – Quickly trim your videos, and find the right moments.
Animation & Keyboard Frames – Using our powerful animation frame, you can end up, and more.
Limitless Tracks – Apply the same number of layers as you need in watermarks and that's only the tip of the iceberg.
Video Effects – Using our video effects engine, remove the background of your video, and more.
Audio Waveforms – Visualize your audio files as waveforms, and more.
Theme Editor- Adding topics to your video has never been so easy.
3D Images – Provide beautiful 3D themes and effects, or flying text.
Slow Motion & Time Effects – Control time, rewind, slow down, and speed up the video.
70+ languages ​​- OpenrShot is available in many different languages, and can be translated online with LaunchPad.
Simple user interface – We've built OpenShot into a simple and friendly video editing software!
Best for: Good for users who start with video editing.
Price: Free, Download
Openshot Review: View Openshot User Reviews 
Shortcut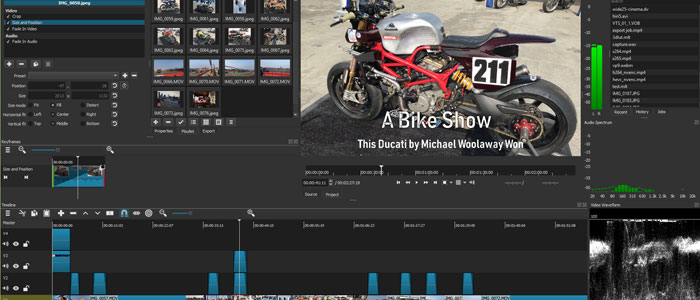 Shotcut became pregnant in early November 2004 by Charlie Yates, founder of MLT and the first leading engineer (see original website). The current variant of Shortcut has been totally revamped by Dan Dennedy, another organizer of MLT and its present chief.
The shortcut will be loaded with these amazing features:
Extensive Format Support
Audio features
Video Results
Editing Features.
Cross-Platform and Independent Codec.
Display and monitoring.
Hardware support.
Great for 4K, HD video projects.
Price: Free, Download 
Shotcut Review: See Shotcut User Reviews
iMovie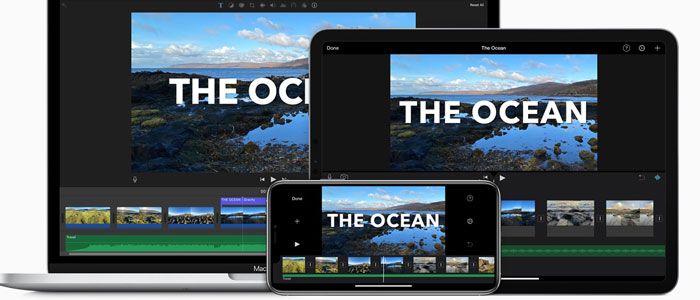 A good old iMovie is coming to be baked on Mac OS. Like most Mac apps, this video editor is very accurate to use. The interface of the Movie drag and drop makes it faster to move and edit video elements.
IMovie comes loaded with these amazing features:
Make Movies – Easy. From the first square to the last.
Make an Impact – Say anything. Either way, you want.
Appearance anywhere – Navigate by green screen effects.
Create Trailers – The best-selling trailer of the year.
Share – Release your movie from the community.
It's great for Mac users to start with video editing.
Price: Free, Download Now
Last thought:
Now that you know your options for getting free video editing software, you can start exploring them.
While each option comes with its own advantages and disadvantages, hopefully, you now have a better idea of ​​which ones. The free video editing program is the best for your business.
PC Builder Tool – If you want to build your PC video editing online. I recommend that Arbico Computers is an award-winning website in the UK.
Related –
Take your desktop, mobile, and Instagram videos to the next level by using these video editors to achieve instant results.