This past year has been challenging for everyone, especially for business owners. Business models have altered overnight to adapt to changing consumer preferences and COVID-induced restrictions.
But with budget cuts underway, the marketing sector was hit pretty hard. Brands just weren't willing to spend as much money on ads as they used to. Influencer Market Hub did a survey of 237 brands and revealed that 69% of brands were planning to decrease ad spend in 2020.
This became a serious problem for influencers. They were severely dependent on money made through sponsoring products. How would they feed their families or pay the bills, especially at a time when consumers suddenly became critical of them? With the uncertainty of the future employment market and the news of unprecedented amounts of deaths, the last thing people had on their minds was shopping.
So does influencer marketing still work?
With changes in everything from how people engage online to how much money they can spend, it's natural for everyone (marketers and influencers alike) to wonder about this. But here are a few stats that will help convince you that influencer marketing is very well alive.
Over 80% of U.S. and U.K. consumers say they've consumed more online content during COVID-19. (Global Web Index survey)
Between late March and early May, the Harris Poll proved that nearly half the U.S. adults utilized social media more since the outbreak began. (eMarketer)
Nearly 70% of brands plan to partner with influencers for paid or unpaid campaigns. (eMarketer)
For every $1 spent on influencer marketing, businesses receive $6.50. (review42)
Let's take a closer look at why influencer marketing works even during the pandemic and why you shouldn't give up on this marketing strategy quite yet.
#1. Connects better with the target audience
For years now, people have been drawn to celebrities. Brands have used them as influencers to connect with consumers, producing and distributing ads that center around these aspirational figures. All in all, interactions are usually not on a personal level.
However, audiences now crave personal connections. That is why digital celebrities in the form of influencers are offering the perfect solution. They interact with their fans, opening up communication channels through chat, live streams, and video. And since influencers share a lot about their personal lives with everyone, relationships are stronger than those formed with a 'traditional' celebrity.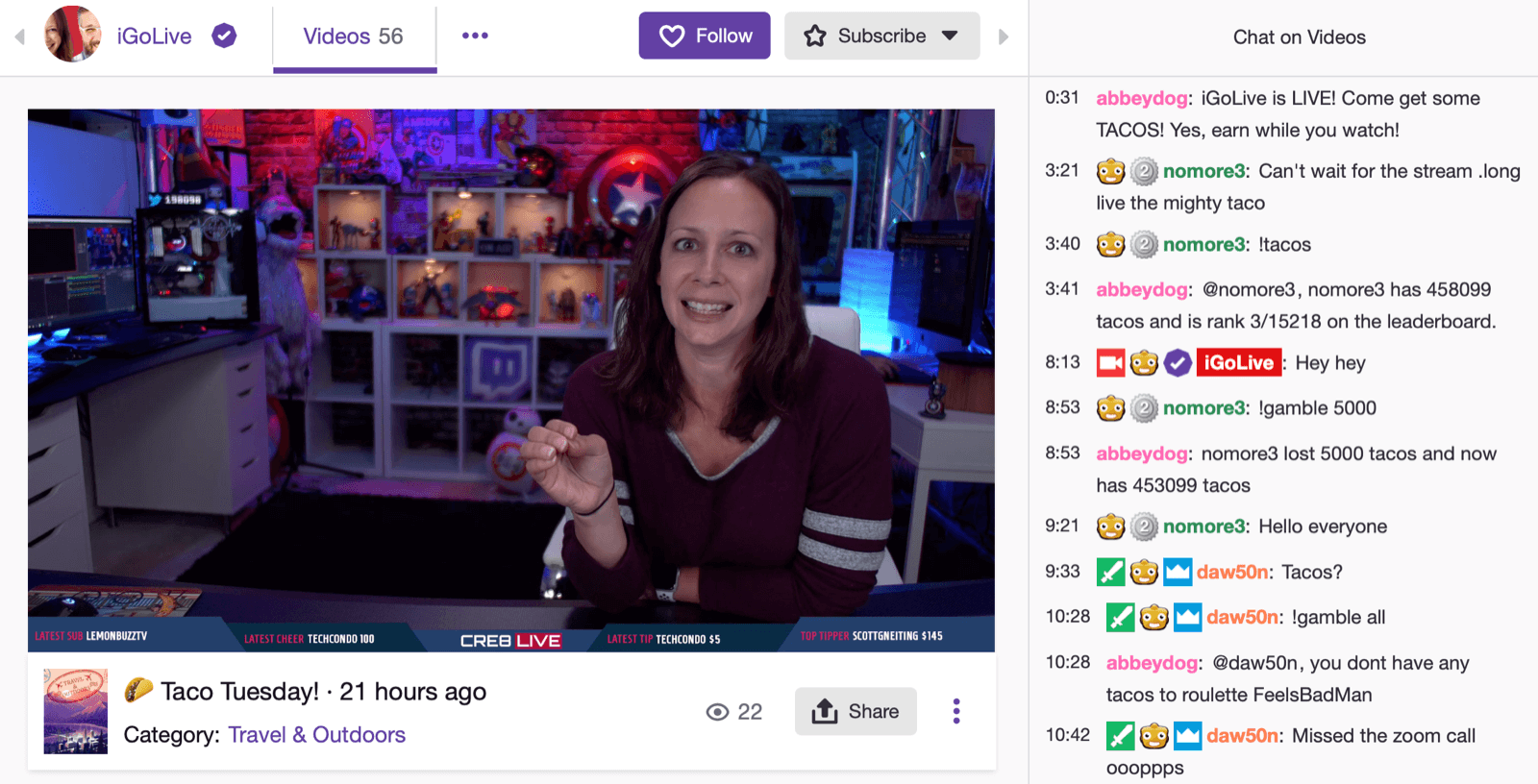 #2. Engagement is higher
Research by Statista shows that almost 30% of internet users use ad blockers. So how are brands supposed to reach their target audiences? Simple – through a medium that almost everyone is active on. You guessed it- social media!
Since Corona came to town, people are hiding indoors and spending more time online. According to Statista, more than 40% of consumers spent more time on messaging services and social media. Consumers are already on a platform of their choice. And they are in the mood to interact with and watch content there. Impressively, average watch time went over 15 minutes, something practically unheard of with ads. The result was increased brand awareness and greater brand preference.
More importantly, since influencers write, direct, produce, and distribute their own content, their content is significantly more unique. Therefore, influencer campaigns are more effective.
#3. Reach is bigger
Since influencers typically have large followers, people look up to and follow them. Brands use this opportunity to inspire others to their products without having to concentrate on building awareness. Additionally, this genuine, non-intrusive method of connecting with consumers is also relatively cost-efficient.
The real success of your campaign depends greatly on who you collaborate with. A person who has nurtured a strong following will instantly draw their fans directly to you without you having to invest in advertising further. Influencers can thus build brand awareness and brand recognition, both of which are important when focusing on enhancing consumer loyalty.
#4. Drives more people into action
From SMBs that sell leather bags for women to multinational companies that sell shoes, everyone relies on influencers these days. Why?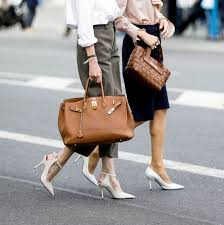 Influencer marketing allows brands to reach and connect with their target audience. How do they do that? It stems from the fact that influencers deliver content that educates people on how a brand's product or service can resolve an issue. The solutions they propose are realistic and valuable to consumers. After all, this is not an ad where the sole purpose is to promote the product.
Therefore, influencer marketing can help inspire consumers toward an action. Since influencers are already in tune with their audiences, messages, and content, this effectively drives people to act.
#5. Improves the bottom line
Influencers provide value to brands by influencing consumer purchasing decisions, thereby driving up sales and revenue. According to Social Media Today, 87% of shoppers admit they've made a purchase due to influencers.
But why is this more important now than ever before? Besides the fact that more people are online, the future generations will be born into a technological era. So they will be more influenced by recommendations on social media.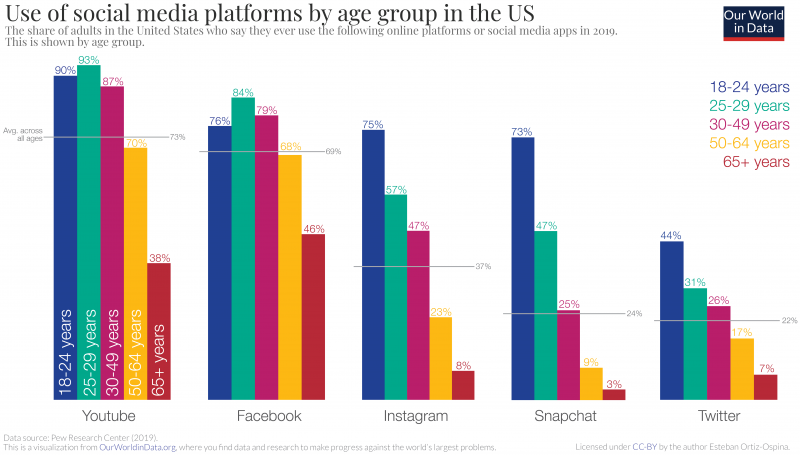 As you can see from the above data, Millennials and Gen Z audiences avidly follow and use social media. Moreover, they genuinely trust social media celebrities. In fact, the UGC actively drives them to make new purchases. 85% of millennials discover new products through social media, says Hootsuite.
#6. Builds consumer trust
Every entrepreneur wants their customers to keep coming back. The way to convert one-time purchasers into loyal customers is to build trust in your brand. While reviews and testimonials have been useful in this arena, having a person demonstrate and use a product through video is an even more powerful way of aligning with your customers.
And since influencers have already built a healthy relationship with their fans and proved their credibility, people are swayed by their preferences. So you can simply take it from there. By offering your products to the right influencer, you can catch the attention of more potential customers. But more importantly, the connection that an influencer has with their followers is enough for potential consumers to trust you as well.
Influencer marketing should be a part of your branding strategy.
The popularity of influencer marketing continues to rise. Marketers have found that influencers are helping to overcome ad blockers, leverage content more engagingly and creatively, boost engagement, and drive sales, among other things.
It's time to incorporate influencers into your marketing campaigns. Let them show the consumers just how beneficial your brand can be. While your paid ad campaigns have a limited reach, the sky's the limit for social media influencers. Remember, all it takes is creating engaging content that goes viral. As long as influencers offer a unique perspective that people find enjoyable and want to share with others, there's no telling how far the reach will extend.
Recommended Reading : 
In fact, this can open the door for further influencer marketing ventures.