Have you experienced problems downloading YouTube videos? Do you experience a drop in quality when you download or convert the videos?
Do you want to download YouTube videos and audio without losing the integrity of the audio quality? Then, you can download and convert it into a WAV file format. This audio file format does not lose data during conversion, allowing high-quality audio.
This article educates about the top ten free online tools to convert YouTube videos into WAV files. You'll also discover how these tools work and how to use them to get high-quality audio from YouTube videos. Let's get started.
What is WAV?
WAV file format is well known for its high-quality audio. WAV file format is supported in both Windows and Mac. It produces audio with top-notch sound quality and doesn't lose any data in the conversion process compared to formats like MP3 or AAC, as other file formats may drop quality while encoding. Since this file format provides high-quality audio, it is helpful for professionals in audio production and sound engineers.
WAV file format is used in many professional settings, including audio editing radio. Broadcasting and music production. It can be played over any audio player and device without losing the integrity of the original video.
You can find audio and video content of all kinds on YouTube, from speeches to music. Since this platform does not allow direct download, you need a third-party tool like a WAV converter to download videos from YouTube and convert them into WAV format without disrupting the original audio quality of the video. 
The Importance of Selecting The Right YouTube to WAV Converter
Selecting the right YouTube to WAV Converter is crucial in the conversion process. Choosing an appropriate converter can be helpful, making the conversion process simple and providing the best quality. So these factors should be considered while selecting:
Easy To Use: The WAV converter should be easy to use and consist of  just a few steps. Allowing beginner users to convert into WAV files in simple ways.
Quality of Conversion: The conversion must maintain the originality of the audio during the conversion process and ensure the converter provides high-quality WAV files.
Cost: Many free online converters are available but have limitations. Some online converters may require you to pay a subscription to access the converter's advanced features, so choose accordingly.
Conversion Speed: The conversion process must be quick and time-saving as speed is essential.
Security and Privacy: When choosing a converter, consider security and privacy. Ensure the converter doesn't ask for unnecessary permission and store download history.
Top 10 YouTube to WAV Converters
There are many free YouTube to WAV Converters online. You may wonder which one is handy and provides the best quality without dropping quality. Here is a list of the Top 10 YouTube to WAV Converters:
Joyoshare VidiKit help you convert YouTube videos and audio to WAV files quickly and efficiently. It works on both Mac and Windows and help to convert videos and audio from any streaming websites without losing its original quality. Its conversion processes is about 60 times faster than normal convertor. It maintains the integrity of the video or audio and ensures originality.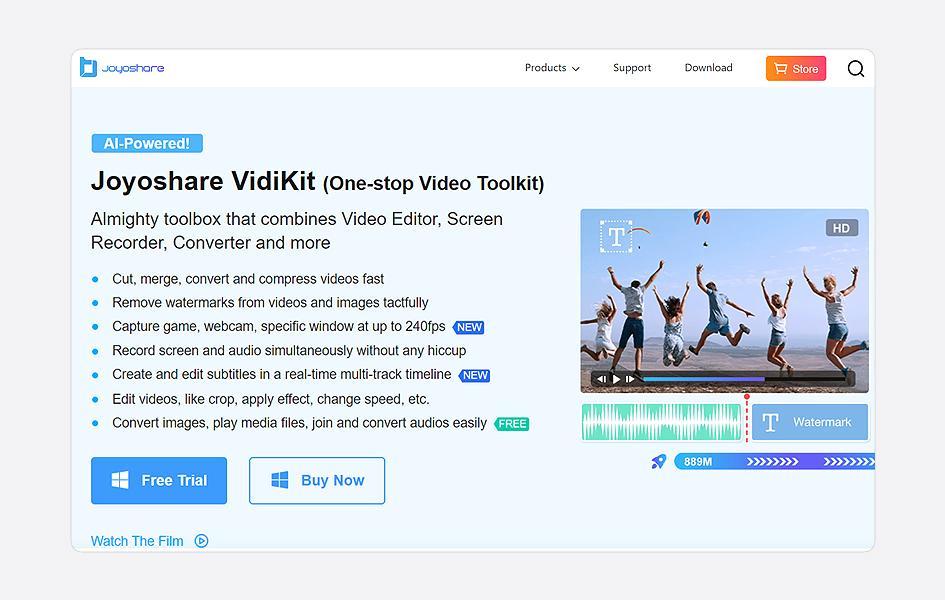 Also, Joyoshare VidiKit allows batch processing, which helps the user work with multiple videos at the same time. With its built-in player features, you can play videos and edit them by cropping, cutting, trimming, adding effects, and zooming.
Pros
Lossless Conversion

Supports Multiple Formats like MP4, WAV, MP3, AVI, MPEG, FLAC, MOV, SWF, etc.

Fast Conversion speed, up to 60X

Allows editing before converting to WAV file 
Cons
Limitations on free trial versions.

Must purchase the full version to use advanced features.
iTubeGo is a popular software platform that allows users to download videos and audio files from YouTube and other video streaming websites. It converts them to WAV and other formats, maintaining the originality of audio and video quality. Windows and Mac versions of iTubeGo are available, providing features like batch, subtitles downloads, and ID3 Tag Editor, allowing users to edit and manage audio files.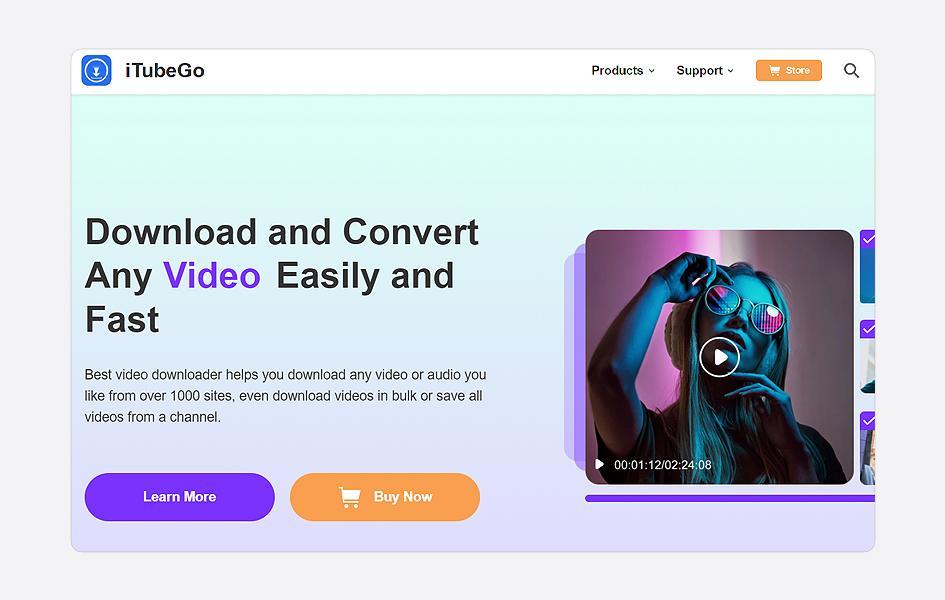 Also, iTubeGo's built-in video and audio conversion ability makes downloading media compatible with different devices at a ten times faster conversion speed.
Pros
Wider compatibility 

Conversion features

High-speed download 

ID3 Tag Editor

Supports 4K and 8K video downloading
Cons
Multiple ads and updates 

Limited features on the free version.

No access to advanced features without subscribing.
YTConverter is another of the best tools for converting YouTube to WAV files. It has a user-friendly interface that allows beginners to convert in simpler steps. Also, It assists in lossless conversion within a minute, minimizing wait time for free.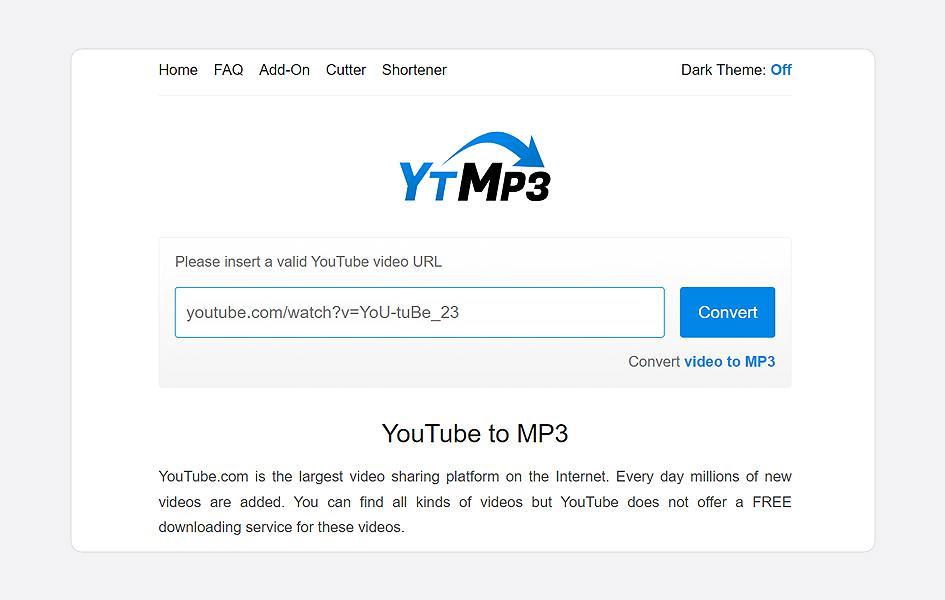 In addition to converting YouTube to WAV, YT Converter helps you convert YouTube videos to multiple formats like MP3, M4A, OGG, AVI, MPEG, FLAC, etc. Moreover, it offers YouTube-related tools, like YouTube video audio cutter and thumbnail downloader.
Pros
No registration required

Does not require to download or install any software

No hidden charges
Cons
Ad-popups are disturbing

Limited Features

Video conversions over 45 minutes are not supported
Minitool uTube Downloader is the best Youtube to WAV converter. It supports the conversion of videos into high-quality audio formats. This app allows you to convert many  YouTube videos, playlists, and subtitles to different audio and video formats in less time, ensuring versatility.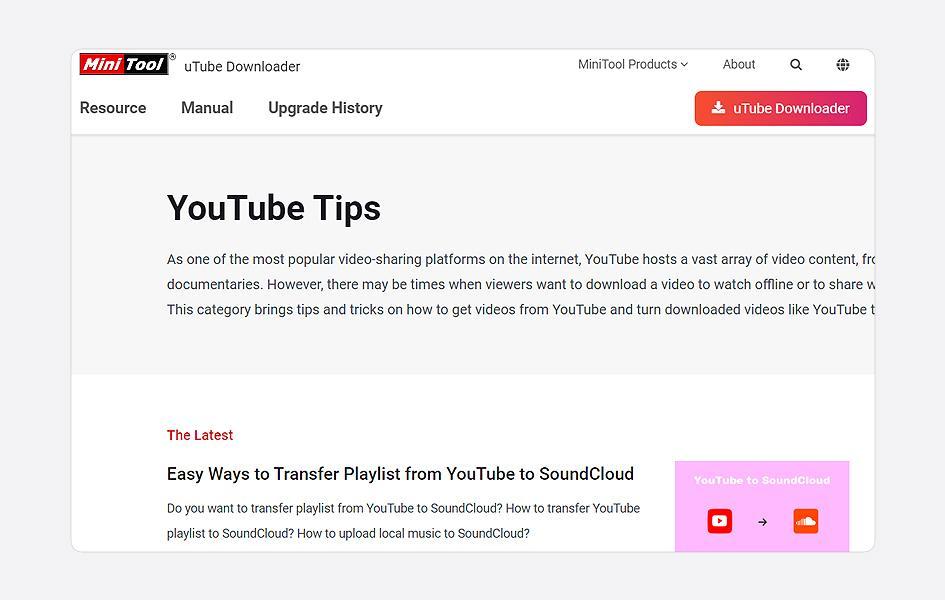 In Minitool uTube Downloader, there are no ads, and it allows you to convert videos of high resolutions into high audio quality WAV files.
Pros 
User-friendly interface 

No in-app purchases or ads

Users don't need to sign up

Supports download of 4K and 8K high-quality videos.
Cons 
Limited to YouTube only

Require software installation
YTBTO helps you quickly and efficiently convert YouTube videos into various audio formats, including WAV. YTBTO supports audio file formats catering to various user needs, including WAV, MP3, and M4A.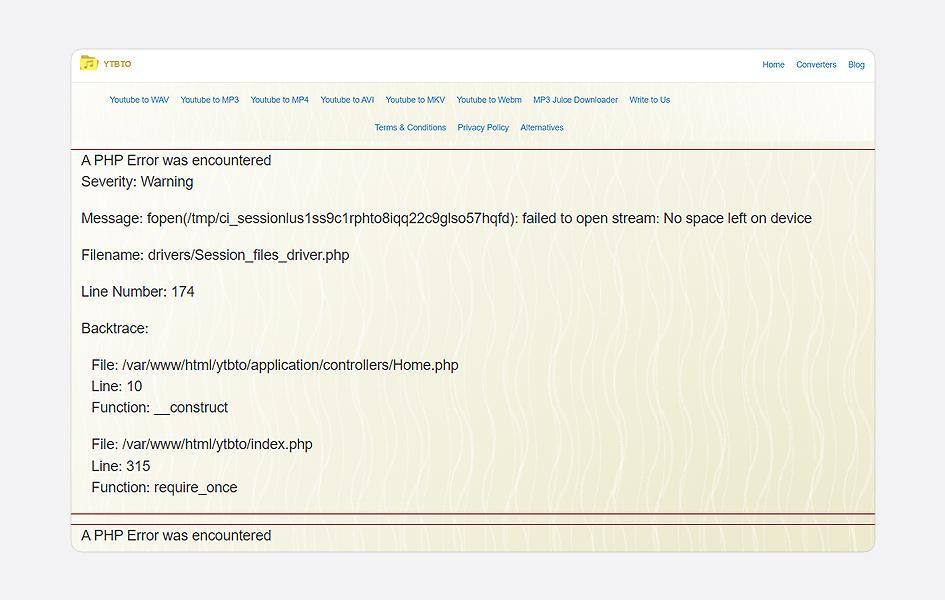 The conversion process only  takes a  few clicks, requiring  only the video link. It supports conversion on Windows, Mac, and Linux without any signup. The conversion process is free of ads.
Pros
Quick and accessible

User-friendly interface

No software installment is required 

No registration 
Cons 
Popular converter Freemake Video Downloader helps users to extract videos from Different online video platform and helps to convert to over 500 different format as per the requirement.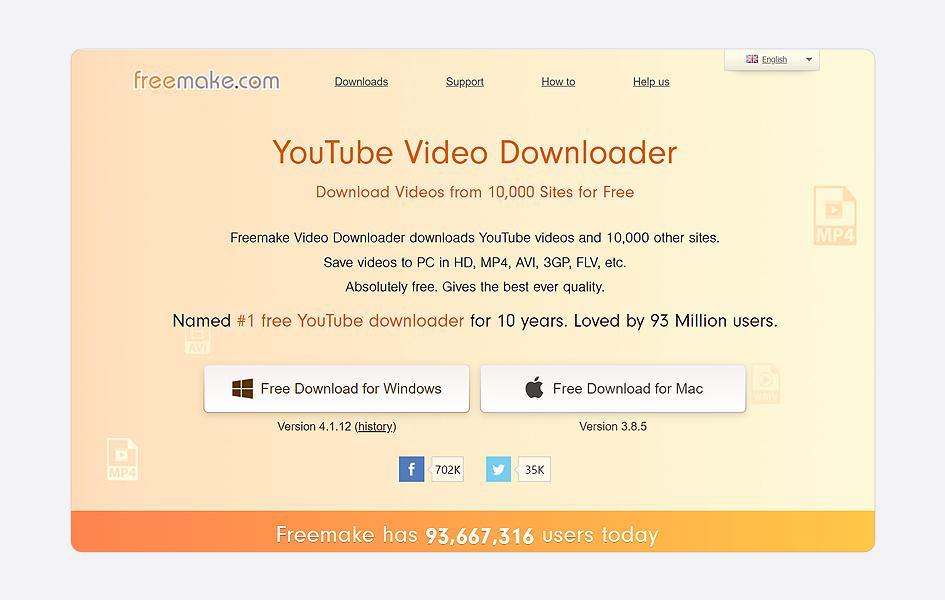 Generally, this software runs over DXVA and CUDA technology assuring high security to users.
Freemake Video Download helps download  YouTube videos and convert into desired  file format just by pasting the URL at a very high conversion rate.This platform also allows linear video editing features allowing users to cut, flip, rotate,join etc.
Pros
User-friendly Interface

Supports 500+ format

Linear video editing 
Cons
Requires software installation 

Need to purchase premium for advanced features.
Zamzar, a popular online conversion tool, helps users to  convert YouTube videos and audio in several formats, like WAV, MP3, MP4, etc., according to your needs. This platform supports over 1200 file formats installing any softwares.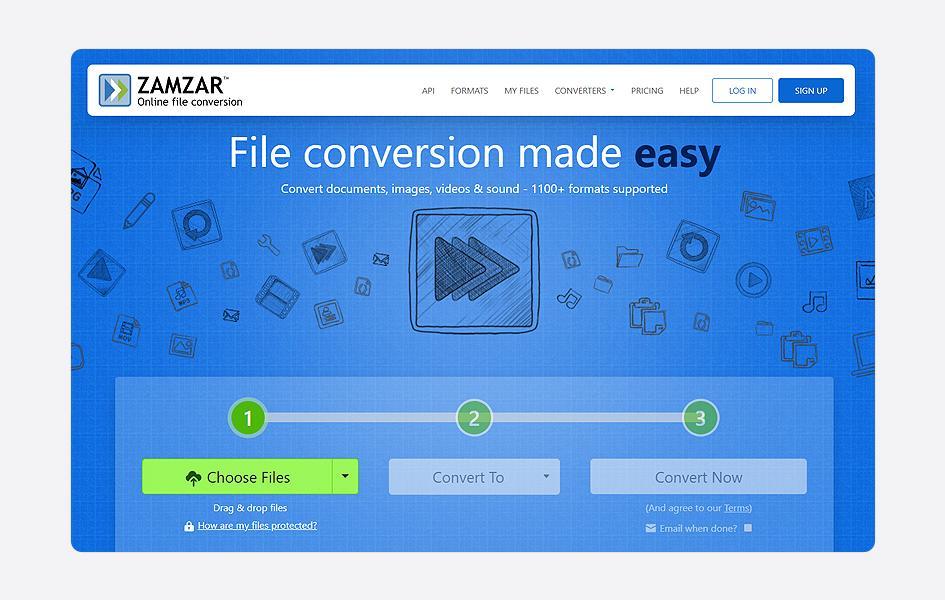 With a quick conversion rate, users can convert videos from YouTube and other streaming websites into the desired format in simple steps.
Pros
Simple steps

Quick Conversion speed

Conversion links can be sent via email
Cons
Free trial version only allows two conversions

A paid account is required for files larger than 50MB
ByClick Downloader allows you to easily download and convert videos from YouTube and other streaming sites. Since it supports multiple file formats, it can convert videos into WAV files while maintaining the original quality.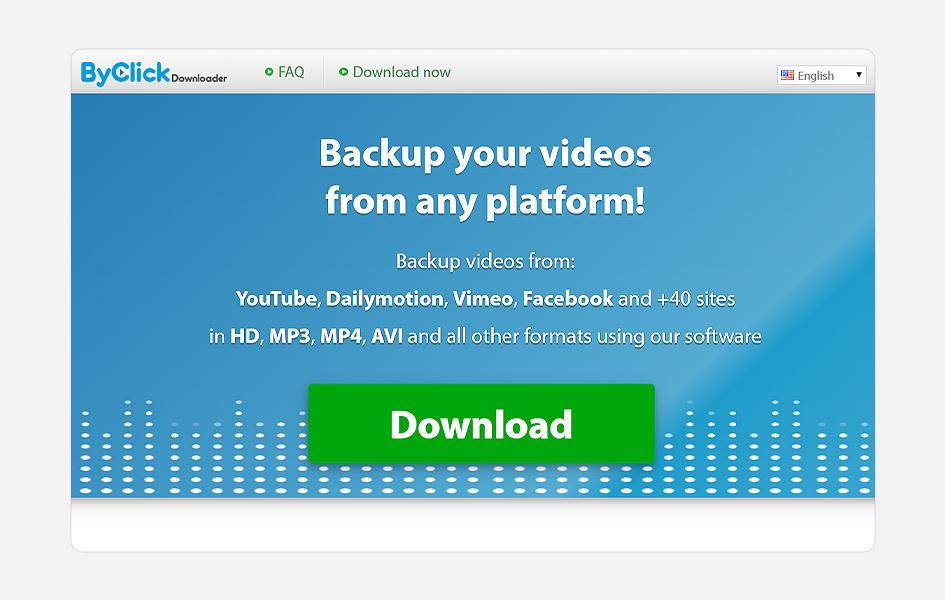 The user-friendly interface allows higher-quality conversion with only a few steps.
Pros
Simple download and conversion steps.

High-quality conversion 
Cons
Requires software installation

For some features, you must buy a premium version.
The VideoProc video converter is an excellent choice for users who want to download YouTube videos and convert them into WAV audio files. It supports many formats, such as  WAV, MP3, AVI, MOV, etc.VideoProc helps users handle large videos of any size and perform batch downloading.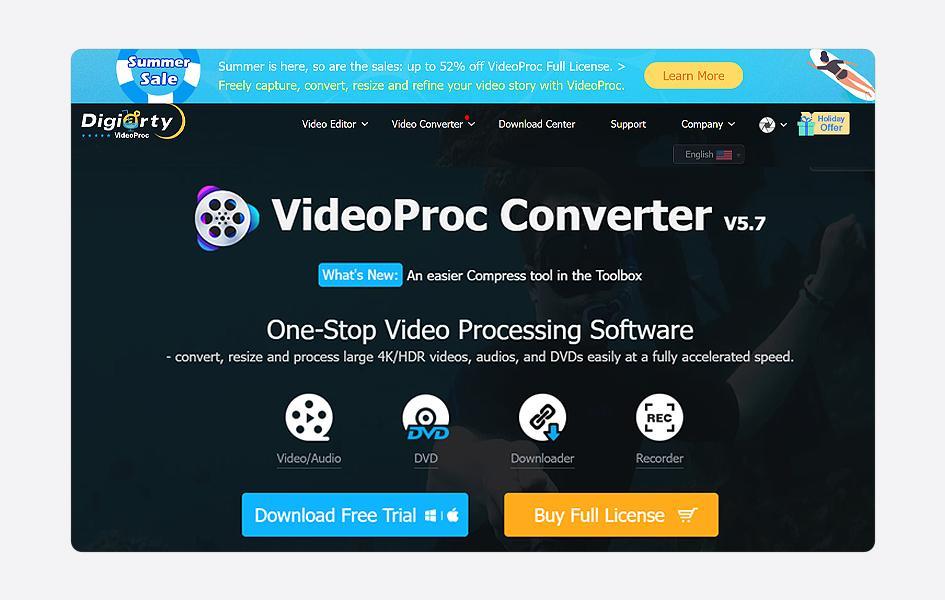 The Pro version of VideoProc also comes with video editing tools. If a user is looking for a program that converts, downloads, and edits videos all at one time.
Pros
User-friendly interface 

Offers video editing features 

High conversion rate 
Cons
Needs software installment

Limitation on the free trial version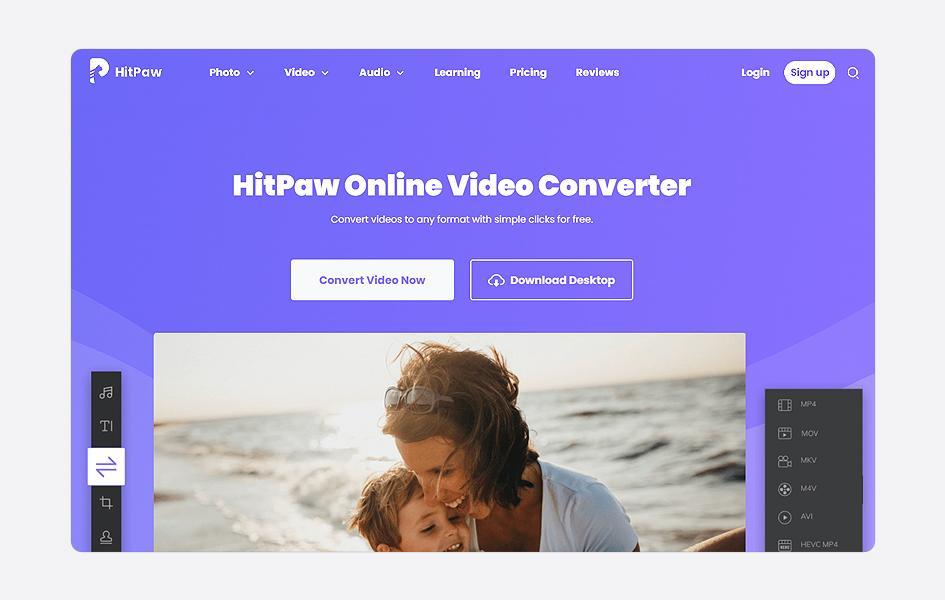 HitPaw Video Converter helps users convert YouTube videos into WAV file format at better conversion speed, providing high-quality audio.This allows users to convert  multiple videos simultaneously offering batch performance with lossless quality. Its user-friendly interface helps easily convert videos into WAV or another file format.
Pros
High-speed conversion 

Batch processing 

Maintain original quality
Cons
A Paid subscription is required for advanced features.

Requires software installment
How to convert YouTube videos to WAV: A Step-by-Step Guide
Here's a step-by-step guide for converting YouTube videos into WAV file format:
Select the YouTube video

: Open YouTube and select the video you want to convert by copying the URL from the address bar.
Visit the Converter

: Go to the website or open the software from where you want to convert.
Paste the URL:

  Enter or Paste the copied URL into this field.
Select the WAV Format:

Click on 'WAV' in the output formats menu. In some converters, you can also choose audio quality.
Start the Conversion:

Click on the 'Convert,' 'Start,' 'Download,' or similar buttons to begin the conversion process. The converter will process the video and convert it into a WAV file.
Download the File:

After the conversion, the converter usually provides a link to download the converted file after the conversion. Click on it to download the WAV file.
Conclusion
As part of exploring the best free online converters available in 2023, we explored the basics of 
WAV format and the need to convert YouTube to WAV.Go through the online converters' features and select the one according to your needs.
So here are the top ten YouTube to WAV converters. Using these converters, You can easily download YouTube videos and convert them into WAV format without losing the originality of the video or audio quality. Experience high-speed conversion in WAV format and play with any audio player or device.
FAQs
What is the best free online YouTube to WAV converter in 2023?
There are several of the best online YouTube to WAV converters in 2023. Some are: VideoProc, Zamzar, iTunesGo, and YT Converter
Why convert to WAV format?
Users convert to WAV format to maintain the highest quality of the audio, as WAV files are lossless. The originality of the video or audio will not be decreased, and the integrity of the video or audio will be maintained. 
What are the features of the WAV format?
The features of WAV format are:
Uncompressed audio 

Wider compatibility 

Large file size 

Lossless editing.
What is the size of WAV files?
The average size of a WAV file is 10.5MB.
What platforms can WAV be used on?
WAV can be used on platforms like Windows Media Player, iTunes, or ALSA.