We have all binge-watched several haunted movies in the last year, but are all of them good enough to waste 2 hours behind them? Not really, right? Then, how do we find some good haunted movies to watch this year?
On this list, we are categorizing movies that are the best-haunted movies of all time. Some of these are recent releases, and some are oldies. So, you better make your pick quickly if you want to get a good scare.
How Do We Select The Best-Haunted Movies?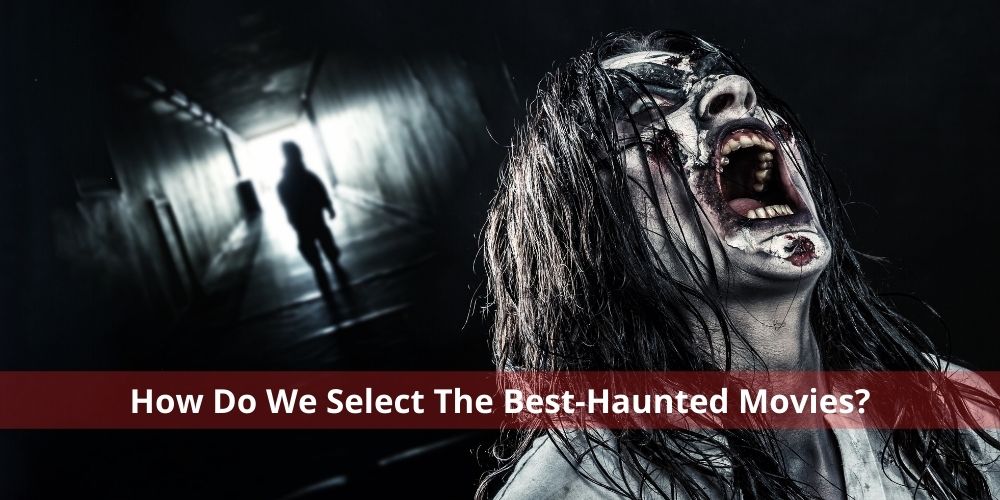 The good haunted movies create relatable characters in similar situations, which makes us question our surroundings. However, if the film sends the characters in an actual problem that we often undergo in our lives and fills it up with horrible visions, that's when it sends chills down our spine.
The narrative has to be unique and original so that we don't get bored while watching it. In addition, there should be a sense of suspense at every step that will make us shut our eyes. That's why we have not included only the recent releases on this list but also some good old horror movies that will blow our minds.
1: Wrong Turn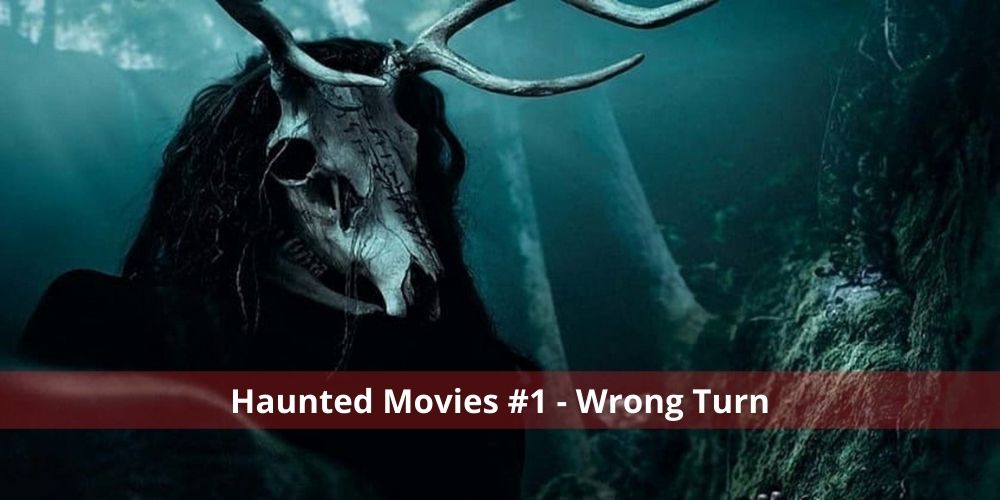 On top of our list, we have the 2003 Wrong Turn Franchise bringing a new movie in the slasher genre named the Wrong Turn. One of the richest movie directors in the horror genre, Mike P. Nelson, directed this reboot. Starring the gifted actor Emma Dumont, this movie sets itself apart from the other film in the franchise for many reasons.
When a group of friends hikes through the Appalachian trail, ignore the warning signs to reach the place of The Foundation ultimately, some primitive members of the mountain start attacking them. It is an extremely gory film, which was supposed to be even gorier. Mike P. Nelson intended the scene of Adam (one of the hikers) to have an extended focus on the scene of his smashed head. But it surpassed the R rating with that scene, so to keep the movie within its bounds, Nelson cut that scene. 
2: Spiral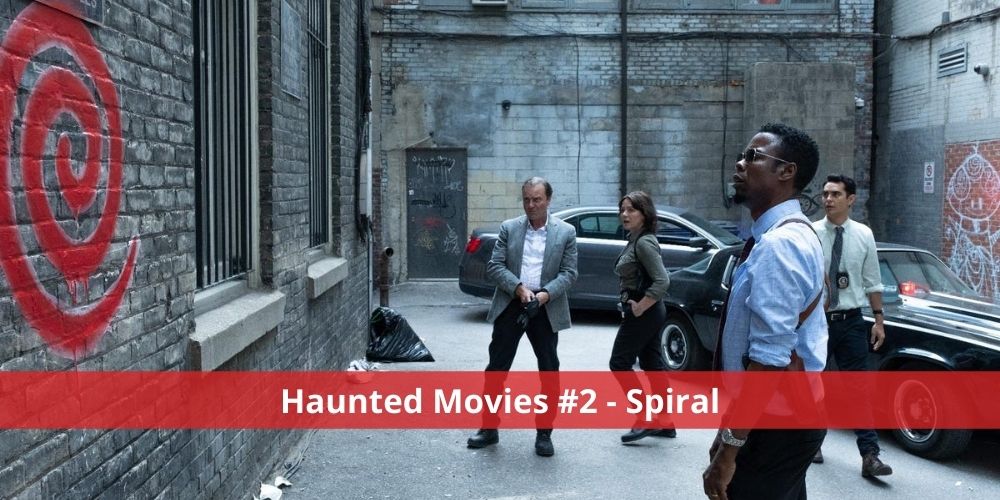 Another one of the richest movie directors, Darren Lynn Bousman, directs this 2nd best-haunted movie on our list. If you are familiar with the director's name, you must have guessed the franchise of this movie right. This next release comes from the Saw franchise and appears to be even more tricky to our human minds. There is no appearance of the original jigsaw killer here because he has died apparently, but his copycat takes the puzzles and murders to the next level.
Starring Chris Rock, Samuel L. Jackson, Max Minghella, this movie will be worth your time because it will give you some next-level gory vibe. A detective is set on the task of solving these murder mysteries and catch the copycat killer. However, not long before he finds himself in a similar situation like the previous victims of Jigsaw, so will he survive? Watch the movie to find out.
3: The Exorcist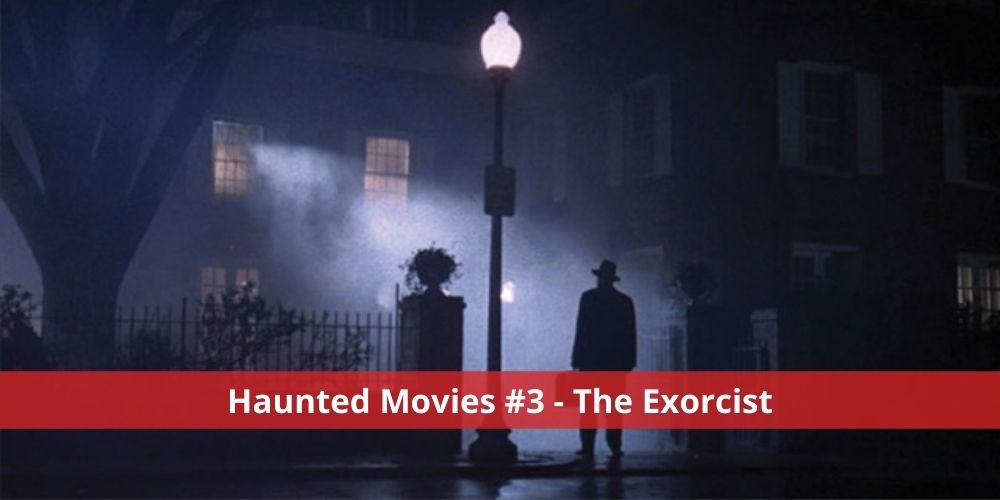 If we are making a list of the best-haunted movies, how can't The Exorcist be there? Directed by William Friedkin, this horror movie is the most profitable one in this genre to date. It was initially released in 1973 but, the movie was so scary that it was considered unfit to release in a movie theatre with so many audiences' presence. So instead, the film takes place in The Alexian Brothers Hospital that appears as an abandoned house.
When Linda Blair starts acting strange, her mother, Ellen Burstyn, tries to get some medical help to reach nowhere. Finally, the local priest and another church expert perform an exorcism on the girl to get rid of the demon. What makes this movie so scary is that instead of jump scares, it preys on the atmospheric scares, making us afraid.
4: The Masque Of The Red Death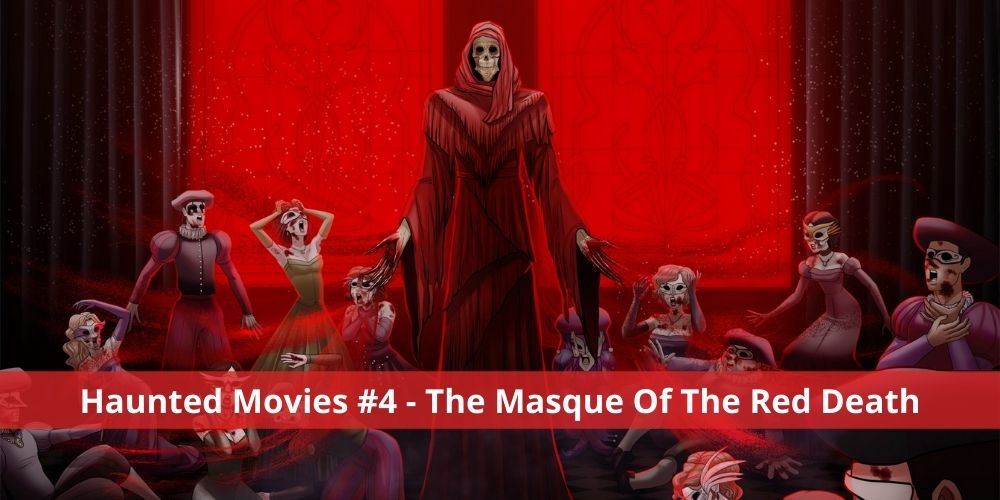 It is another oldie in our list of haunted movies, and it is written by Edgar Allan Poe. So, we know it will be scary because Poe has always surprised us with his writing skills and creative ideas in the horror genre. This movie stars Vincent Price and one of the most famous female chefs, Jane Asher. 
The story is bizarre indeed, but that does not mean the narrative is not spine tingly enough. With the highest rating on IMDB so far on the list, this movie deserves your attention. When Prince Prospero attempts to escape the Red Death, it shows how scary things can be if one tries to escape its fate. Even when Prince Prospero, alongside his noblemen, shut themselves off from the world to avoid the death plague, their fate still catches on to them. 
5: The Banishing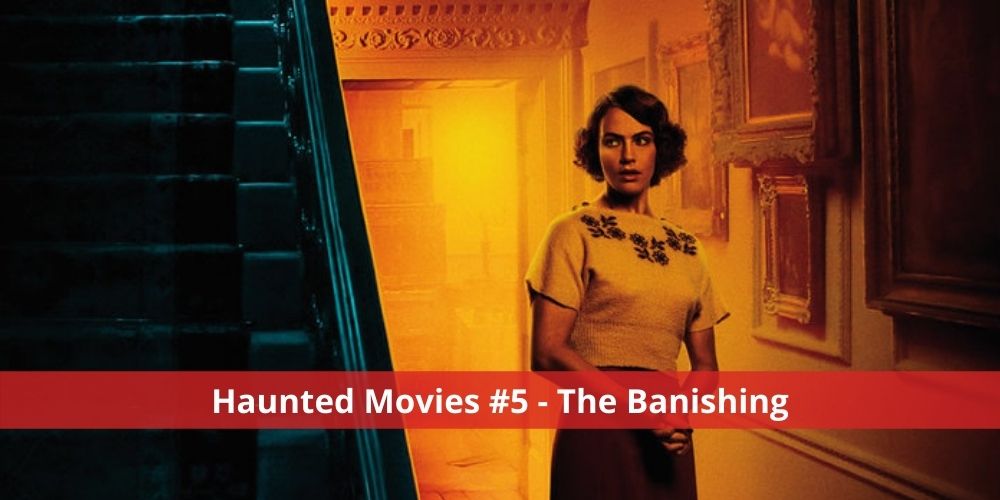 If an abandoned house creeps you out, then this movie will undoubtedly be your type. When a new reverend with his family comes into this old mansion, strange things start occurring to them. The ominous and eerie setting of the entire movie makes it worth a shot. It is genuinely a good collection in the genre of haunted movies. Christopher Smith directs this movie on an obviously tight budget, so the cast is not something to be crazy about, but their performances are excellent.
It also deals with the presence of a demon in a gory-looking house, which sets almost half part of the movie to make it rank higher in the haunted movies' genre. However, the storyline is quite compelling too, and there is always a sense of suspense brewing in the film. Overall, it's a good recommendation, so we will suggest you give this a shot.
Sum it up
All of these movies are pretty scary, and that is why they have topped the list of our top 5 haunted movies. So if you are still stuck at your home due to lockdown and are looking for some good movie recommendations, try out these. None of these movies stretch the plot too far where you will get bored, so try watching them, and we promise it will be worth it.